Create stunning love-themed Photo Collages effortlessly with our Love Photo Collage PSD Templates. Designed to perfection in a size of 12×18 inches and a high resolution of 300 DPI, these templates guarantee professional-quality prints that capture the essence of your special moments. You Can Also Free Download Photo Collage PSD Templates.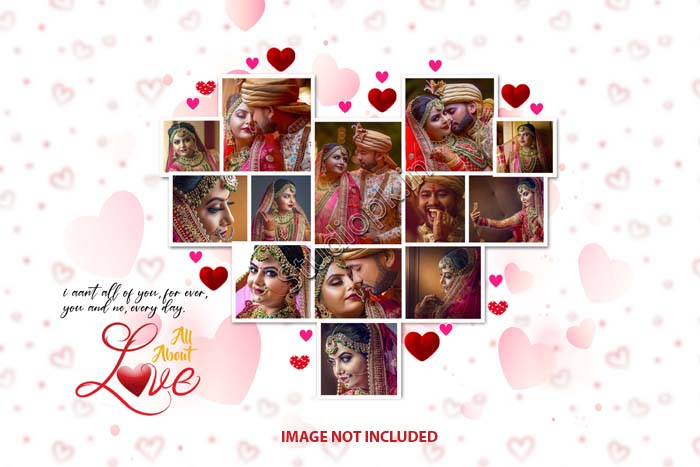 Our meticulously crafted designs serve as the perfect canvas for your cherished memories. With 13 customizable photo slots, you can effortlessly blend your favorite pictures into a beautiful narrative of love.
Whether it's celebrating anniversaries, weddings, or simply the joy of togetherness, these templates provide a creative way to express your love. Let your photos come to life in a harmonious blend of colors, textures, and layouts, creating a visual masterpiece that tells your unique love story. Download our Love Photo Collage PSD Templates today and transform your memories into timeless works of art.